Tenants

Rackstore offers a unique choice of fashion and casual wear for men, women and kids under one single roof. Rackstore's assortment includes well reputated brands like Hugo Boss, Ralph Lauren, Fred Perry, Scotch & Soda, Pepe Jeans, Bench, Guess, Replay and Diesel. Rackstore shops also include brand-specific corners fully dedicated to Esprit, Mango and Mexx.The first Rackstore shop opened in january 1996 in Gosselies (near Charleroi) and offered 600 m² retail space. Since 2005, the store expanded to 4.500 m². In march 2009 Rackstore opened a second shop, measuring 3.500 m², in Jemappes (near Mons).

Veritas offers a wide choice of fashionable and creative accessories: sewing needs, embroidery, beads and knitting & crocheting. Veritas' goal is to sell products that give their customers endless ideas for creating or combining things themselves to make their clothes or the interior of their home just that bit different. Keeping a close eye on the latest fashion trends, season after season, has made Veritas a specialist creative fashion.
The first step in the existence of Veritas was taken in 1892. That was the year in which the first shop opened in Antwerp. After the Second World War Veritas began to expand and today Veritas has become a chain of about 95 shops, spread over Belgium and Luxembourg.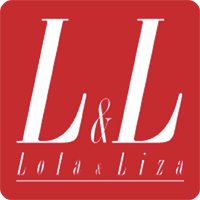 Lola & Liza profiles its goods as elegant and fashionable designer clothes for young women. Lola & Liza was founded in 2001 by four partners who grew up in the world of retail and fashion. The brand started with 6 retail stores in Limburg. Today, about 10 years later, Lola & Liza has already opened more than 60 stores in Belgium and Luxembourg. This store is the third store in Luxembourg.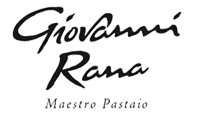 Giovanni Rana offers the authentic italian taste in three ranges of fresh pasta: filled pasta (thinly rolled egg pasta wrapped around a more generous filling), unfilled pasta (hand-made pasta made from fresh eggs) and traditional ready meals ispired by italian recipes.
The history of Giovanni Rana goes back to 1961 in an Italian town called San Giovanni Lupatoto. It started as a small shop only producing tortellini to order. Today, Giovanni Rana l'Italiano has become the unchallenged leader in the European fresh pasta market.